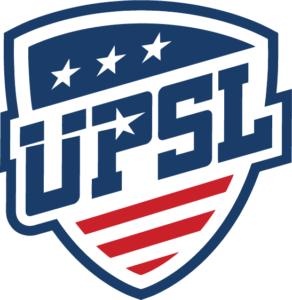 United Premier Soccer League
Davis Legacy Soccer Club joins the UPSL!  Davis Legacy's First Team will participate in the UPSL for the upcoming 2020 season
more information
United Premier Soccer League
Davis Legacy Soccer Club joins the UPSL!  Davis Legacy's First Team will participate in the UPSL for the upcoming 2020 season.
The Davis Legacy Soccer Club's First Team is a fully funded professional development team aimed at providing the final step in the player development pathway.
"We, as a club, are very excited to add playing in the UPSL to our player development pathway. In order to serve our community, it is important for Davis Legacy to have a complete pathway from our grassroots program up to our competitive First Team. We believe in the promotion and relegation format offered by the UPSL, and we are confident this will help us find our niche in the ever-changing soccer landscape," Technical Director Boyden said.
Davis Legacy's First Team will be coached by Mark Torguson and assisted by Nate Boyden, Davis Legacy's Technical Director of Coaching. 
The First Team's UPSL schedule and tryout dates will be announced in the near future
For more information please contact us at: info@davislegacysoccer.org
About the United Premier Soccer League
The UPSL was formed in 2011 and currently includes more than 300 teams in Alaska, Arizona, Arkansas, California, Colorado, Florida, Georgia, Idaho, Illinois, Indiana, Iowa, Kansas, Louisiana, Massachusetts, Michigan, Minnesota, Missouri, Nebraska, Nevada, New Hampshire, New Jersey, New Mexico, New York, North Carolina, Ohio, Oklahoma, Oregon, Pennsylvania, Rhode Island, South Carolina, Texas, Utah, Virginia and Wisconsin. UPSL is the fastest growing Pro Development League in the USA, with 500-plus teams targeted for 2020 Spring Season. Each UPSL team is individually owned and operated, and is responsible for maintaining either UPSL Pro Premier Division or Championship Division minimum standards.
UPSL teams are all eligible to participate in the U.S. Open Cup Qualifying Rounds through the leagues affiliation with the U.S. Soccer Federation (USSF) and the United States Adult Soccer Association (USASA).
More information about UPSL can be found at www.upslsoccer.com or by following the league on Facebook (www.facebook.com/upslsoccer) and Twitter (@upslsoccer).
Contact UPSL:
info@upslsoccer.com
Direct: 310-415-5691
Media Relations:
Dennis Pope
dennis@upslsoccer.com
upslcommunications@gmail.com
Direct: 951-675-3963