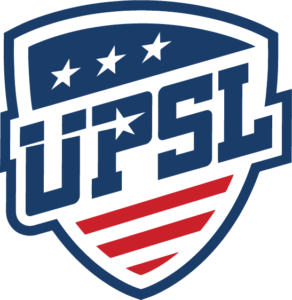 United Premier Soccer League
USPL National Round of 16 match this weekend when Cal FC come to town Saturday night at 7:30 p.m.
UPSL Davis Legacy Round of 16
Following a win in the first round of the playoffs this past weekend, the Davis Legacy men's soccer team is primed to continue its dream run as it hosts a USPL National Round of 16 match this weekend when Cal FC come to town Saturday night at 7:30 p.m.
A spot in the quarterfinals is at stake and while the visitors have the name recognition thanks to past success, Davis Legacy will look to continue its dream campaign for at least one more week.
Legacy is the only club in the 206-strong UPSL that has won each and every one of its matches this year — Davis went 10-0-0 in regular season play to top the Wild West North division by a cool 12 points.
From there, Legacy showed no signs of slowing down in the first round of the playoffs where it won two divisional playoff games before defeating MCSC Jaguars 3-2 last weekend in the first round of the national playoffs.
Meanwhile, Cal FC reached this round by beating Santa Ana Winds by the same scoreline, but posted just a 5-4-2 regular season record, finishing sixth in the SoCal North division.
As followers of lower division soccer will know, though, Cal FC has a strong history of winning knockout round games when it matters. Back in 2012, the Southern Californian club garnered national notoriety for a deep run in the Lamar Hunt U.S. Open Cup.
Then coached by former U.S. Men's National Team striker Eric Wynalda, Cal FC shocked the Portland Timbers to make it all the way to the fourth round of the competition. Since then, the club has qualified for the Open Cup three further times, but has yet to hit the same lofty heights as nine years ago.
Just like the Timbers match, Cal FC head into Saturday's game as the underdog — just one team in the country has scored more than Davis' 59 goals this year, while Legacy is allowing just one goal per game. Comparatively, Cal FC is allowing nearly three goals per game and finished the regular season with a negative goal differential.
Entry to the match is free.