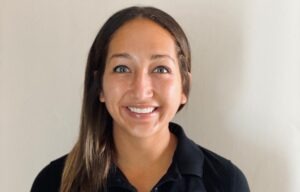 Janae Gonzlaez
jgonzalez@davislegacysoccer.org
USSF Grassroots , UC Davis Graduate – AB in Communication.
Coaching Experience 

Assistant Girls Varsity Coach for Davis senior high school and Mountain View High School. Assistant coach for 05/06 at Davis Legacy. Assistant coach for various teams at Santa Clara Sporting. Camp director and/or trainer for various camps/clinics hosted by Santa Clara University.
Playing Experience
Three seasons of professional soccer in Liga MX Femenil. 2 seasons for Club America, 1 season for Mazatlán F. C. Division 1 collegiate athlete. 2 seasons for UC Davis. 2 seasons for Santa Clara University
Accomplishments
Graduated college and Signed first professional contract in December 2019. Voted team captain by teammates and coaches at UC Davis. Selected to All-Big West First team and All Academic Team. At Santa Clara University selected to WCC All-Freshman team and All Academic team. Represented Mexico in the U17 World Cup 2014 and World Cup Qualifiers in 2013. Led team in goals and assists in both tournaments, named player of the match in three games. One of my goals was selected as FIFA's best goal of the World Cup. Created non profit organization, 99 Esperanza's , dedicated to giving children supplies, support, motivation and hope needed to succeed.