Save the date
September 16th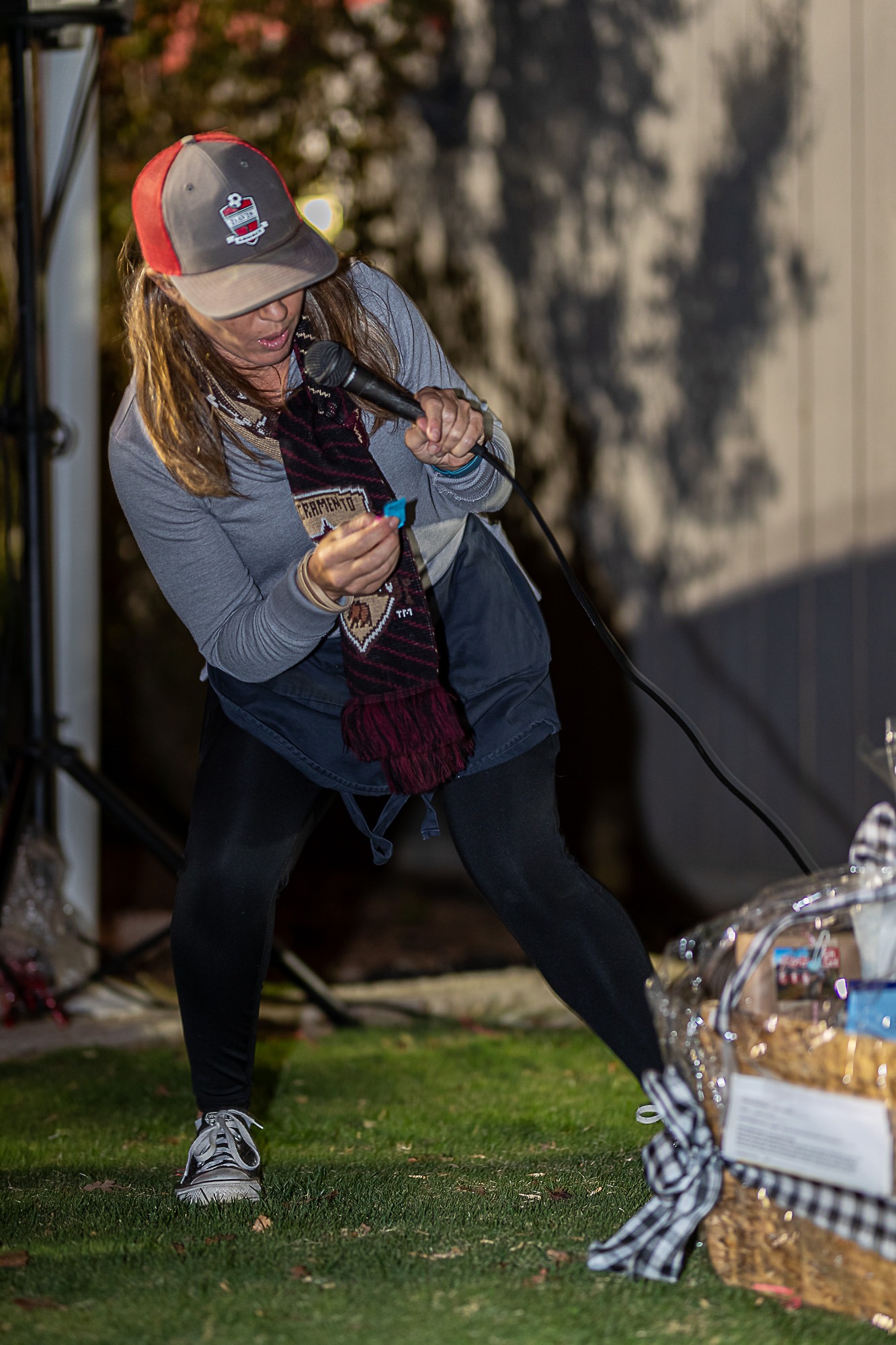 Get ready to kick off your shoes and join the Davis Legacy Soccer Club for a fantastic evening of fun and fundraising! It's time for Barefoot on the Pitch, our annual adults-only event that brings the soccer community together for a great cause. Get ready to enjoy games, music from a DJ, delicious food, ice-cold beer, and premium local wines. And that's not all! We've got exciting raffles and a silent auction where you can win amazing prizes.
This year, we're raising funds for an incredible project – the redevelopment of the wooded area between fields 10 and 11 at the Davis Legacy Soccer Complex. Our goal is to create a new recreation area that will enhance the experience for players, families, and the entire soccer community. Imagine a picturesque picnic and barbeque spot, complete with a fun play structure for the kids, outdoor workout equipment for the fitness enthusiasts, and a paved running path that circles fields 11 through 16. It's going to be a fantastic addition to our already incredible complex!
We understand that maintaining and improving our privately owned soccer complex is a challenge, as we don't receive any governmental assistance. But with the support of our amazing soccer community, we can make this dream a reality. By attending Barefoot on the Pitch, you're not only contributing to the development of a top-notch facility, but you're also helping to create a comprehensive player development environment that nurtures social, emotional, and physical well-being in a positive and safe space.
So, lace up your fundraising shoes, or better yet, kick them off and enjoy an evening of barefoot soccer fun with your friends, teammates, and fellow soccer enthusiasts. Let's come together, have a blast, and make a real difference for the Davis Legacy Soccer Club. See you on the pitch!
Stay tuned
Get ready to kick off your shoes and join us for an unforgettable evening! Stay tuned for updates – you won't want to miss it!
contact: Alex Park apark@davislegacysoccer.org
The Power of Sponsorship
Our club thrives because of the support of people like you. When you choose to sponsor us, you do more than just promote your brand. You invest in our players' futures. You help us provide a nurturing environment for them to grow. You assist us in maintaining a top-notch facility where our players can safely hone their skills.
Opportunities for sponsorships vary in scope and impact, but all contribute to our collective success. As a sponsor, your name will not just be associated with our club but also with the values of community, growth, and passion that we stand for.
We're currently looking for partners and sponsors who share our vision and commitment to youth soccer development. Opportunities include:
• Two Year Championship Field Naming Rights – $15,000
• Championship Field Signage – $1,500 Annually
• Two Year Scoreboard Sponsorship – $5,000
• Two Year Competitive Team Jersey Sponsorship – $25,000
• Two Year First Team Jersey Sponsorship – $10,000
• Two Year Development Academy & Recreation Program Jersey Sponsorship – $10,000
In return for your generous contributions, we offer a variety of benefits, including prominent logo placement, email blasts, acknowledgement in our live-streamed matches, and more!
Please join us in making a lasting difference for the Davis Legacy Soccer Club. Whether it's enjoying an evening of barefoot soccer fun at our fundraising event or supporting us through a partnership or sponsorship, every effort counts.
To learn more about these sponsorship opportunities or to express your interest, please contact Alex Park directly at apark@davislegacysoccer.org
Legacy Members
Purchased from Legacy Member before 9/8/23
$30 per person w/ 2 drinks* 
EARLY BIRD SPECIAL
Purchased online before 9/1/23
$35 per person w/ 2 drinks *
Regular Ticket
Purchased online after 9/1 OR at the door
$45 per person w/ 2 drinks
VIP TICKET
Purchased from player/member
unlimited drinks

premium parking

beat the line
*Additional drink tickets can be purchased at the event.
Want to get involved?
Want to volunteer and be a part of the amazing Barefoot on the Pitch fundraiser for the Davis Legacy Soccer Club? We're looking for enthusiastic individuals who want to make a difference in our soccer community.  We'd love to have you on board! Contact us now to join the team and contribute to a fun-filled evening for a great cause. Alex Park apark@davislegacysoccer.org