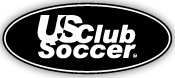 3/24/14: From Lea- Club Registrar:
Managers: I am getting a barrage of emails from most of you trying to get access to your team site, trying to log in and trying to add players.  Many have replied to my previous email or used a subject line such as help or website.
In order to keep your emails straight and to know which team I am helping with, please create a specific subject line with your team name, red/white, gender and year ie '01 boys red Davis Dynamos.  
Another "kink" in the new system is that currently managers cannot upload birth documents.  I have to do this for you until they "fix" the website.  Please send the birth doc scans to me clearly labeled with the player's first and last name.  Files must be not be too large to upload, so if the file is very large, please convert it to a.gif file instead of a jpeg.  You can get directions for this via Google.
 If you have been waiting more than 5 days for a request of any kind, please send a new email with the above info in the subject line and the phrase "duplicate request". I'm sorry if this seems a bit strange, but I have been so flooded with emails that I want to ensure I have not missed anyone in the craze.
 Lastly, US Club is backed up so card requests are taking longer than before, several days and longer.  Please be patient and don't panic.  If you have input the player onto your team roster and we have requested a card, you can play with a current roster, us club reg form and an expired pass (if you have one).  As new information comes out from US Club, I will try to update the manager list serve.
Yours in soccer.
Lea
3/16/14: Information on logging into the new US Club/KYCK website : http://www.usclubsoccer.org/news/welcome-to-the-new-usclubsoccer-org/
3/11/14:  Legacy Managers/team registrars:
Please be aware that the massive change US Club did in rolling out a new website has been fraught with problems and has made the adding of players, release of players, requesting cards, establishing new "staff" and in many cases getting KYCK passwords a very slow and non intuitive process.  In short, things are not working like they used to, processes have been made more laborious involving our Western Regional rep in several of the steps.  There is a backlog on release requests and player passes that includes requests from the end of Feb.
Also, if you were given a login on the old US Club site that was a modified version of your email address, you will currently be unable to get your KYCK login.  I cannot change it from my side (like I could before) and my regional rep cannot fix this.  So, I will be contacting KYCK customer service tomorrow to see if they can change these email addresses from the "back end".
If you are one of these affected managers, please send me an email with an alternate email address that I can provide KYCK so we can get you into the system and you will be able to go about managing your teams 🙂  Additionally, I can no longer look up or change your passwords which will make last minute player loans and roster changes much more difficult.
Lastly, if your team has a change in coach or manager, I am able to include the new Coaching Staff and manager but currently cannot remove the former "staff" members associated with your team.  I can remove their permissions to modify your roster, etc; but they will need to be removed "later" when either US CLub or KYCK makes that possible.  These changes were easily done under the former site.
I know this is a lot of information and may not affect some of you who had a smooth transition to the new site, but from my inbox, I know it is a huge problem for some.  It is my hope that NorCal and other organizations we interface with will be somewhat lenient in requests for special consideration if there are some difficulties that arise from this situation.
Please bear with me during this transition.  I feel awful to have those of you who expect excellent service and response to be waiting so long wondering what is going on.  My response to you regarding KYCK specific issues will need to wait until I am home at my computer as I can no longer access the site via my iphone or ipad.  Please keep that in mind when my responses are slower than they have been until this change.  I will continue to do all that I can to speed the process along but want you to be aware of the circumstances beyond my control.
Warmly,
Lea Darrah
—
Registrar Davis Legacy Soccer Club
Since it is the beginning of the new season, it is important to register your new players ASAP, before they start practicing, for insurance purposes. Whether your team is new or returning, I need to get your current team information so that I can revise all teams.
1. All Teams: Please e-mail me your team name and age group (fall season age) and coaches and managers first and last names. US Club only allows for one coach, one assistant coach, and one manager to be assigned to a team. If you have more than one of each, you need to let me know who will be the primary person so that they can access your team through them. If you are planning on having a registrar who will be updating your roster, they will have to access your team by using the manager's login and password as well.
2. All New Coaches and Managers: If this is your first season with the Davis Legacy Soccer Club, please go online to www.usclubsoccer.org, click the "registration" tab and then "Staff background check" and complete the form. I will need the following information from new staff: address, phone number, and e-mail address that only you use. The e-mail address will be used to access your team. US Club only allows the use of one e-mail address per person, so if you have children using your e-mail address in the club, that e-mail address will not work to get on to the site. Once I receive all of your information and you have completed the background check, I will be able to order your pass. According to US Club any staff that are on the field where the players will be, ie: managers and coaches need passes. Passes for staff are valid for two years.
3. Managers: You will need to keep a binder at all times, the player registration form with original parent/guardian's signature. Please do not keep copies of your players' birth certificates in your binders, but do keep these copies at home to ensure that these certificates cannot be stolen. You need to have this binder at every practice and game in case a player is injured. You will also need this binder along with a current roster (printable) and all passes to register for US Club sanctioned tournaments. If you are changing your team name, please make sure that you inform me before I start asking for passes so that the passes will reflect your new team name.
4. New Players: Player registration forms only need to be completed if it is a new player or if the old player registration forms are unattainable from the previous player's coach or manager. The previous coach or manager should give the binder along with passes to new coach and manager. If you are in need of player registration forms, they can be found at the US Club website: www.usclubsoccer.org under "General Forms" and by clicking on "Youth Player Registration and Medical Treatment Authorization Form".
5. Inputting New Players Into System: Go to the site and input your e-mail address and password that was issued to you. If your password has not yet been issued please e-mail me and request one from me. Once you have logged on to the US Club site, you will be allowed to access your team only. Click on the team and click add player if you are wanting to add
players to your team. If the players are new, please make sure to scan in their birth certificates. The files can be either .pdf or .jpeg for it to upload. US Club also allows you to scan in photos of your players so that you won't have to paste them onto the cards. Once you have uploaded the information, make sure to click on the tab that says add player. The players you added should show up on your roster. If they do not, the e-mail address that you used could have been used by another sibling. If this is the case, do not put an e-mail address down as the player will not be added unless that field is left blank. If you see these symbols "*#" after a player's name, please do not panic, they might have been added to the club another time or put in on another club team. US Club will check to see if your players are dual registered and they will inform me and their old registrar to release the player so a card can be issued to them. Please note that putting a player in the Open Roster only allows for the teams within the same club to access that player. You must let me know who needs to be released so that other clubs may put that player on their roster and get a card for the player also.
6. Ordering Pass Cards: Once your players, coaches and managers are inputted into the system, I will order the passes. Our club will pay for the cards, but the limit is 20 cards max per year. So, if you order passes now, the 20 card purchase will restart again when the passes expire on the 1st of August. If no problems arise after ordering the cards (dual registered players most common), US Club will send the passes to me and I will send them to you. Please allow yourselves time when ordering the passes because US Club is located in South Carolina and they are 3 hours ahead of us. If you know that you will be using a player that does not have a card from US Club, please do not wait to request a card. It takes 24-48 hours to get them processed and if the player does not have one, he/she will not be able to play with your team. Once I receive the cards, I will e-mail them to the team manager and they can be printed by them on cardstock and then laminated.
7. Player Loans: If you are using players within the club for league games and state cup games they do NOT need to be moved on the US Club roster (unless they aren't showing up in the NorCal system yet). If you are borrowing a player from another club, you will need to go to the US Club site and obtain a player loan form, this is under the forms tab. You and the other club's coach or manager need to fill out that form and fax it to US Club prior to the event. US Club's fax number is on the form. This loan form along with their player pass need to accompany you to the event and will be needed at check in for tournaments. Please note that I do not have the US Club pass cards they are mailed to me by US Club, and I also do not have access to any other club's rosters to release players.
If anyone still has any questions please feel free to e-mail me at any time.

Lea Darrah
Davis Legacy US Club Registrar