About Our Academy:
The Davis Legacy Junior Academy offers an 8-week skills-based program that gives boys and girls the opportunity to receive professional coaching, in a positive, fun, and encouraging environment. The Academy is lead by members of our very own State, National, and International licensed coaching staff that work day to day at developing soccer players of all ages.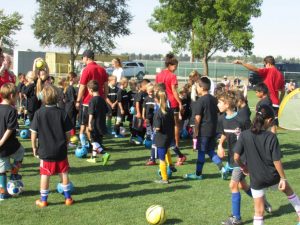 Fall Academy: Open to all boys and girls ages 5,6,7 years old
When: Tuesdays  9/11 9/18 9/25 10/2 10/9 10/16 10/23 (*free drop in)
Time: 4.30pm-5.30pm
Cost: $95
Location:   Davis Legacy Soccer Complex
Where:      Road 105 D, Davis 95618
Format: Players will be split into age appropriate groups based on age and experience and run through a series of skills and coordination exercises including, dribbling,1v1's, passing/receiving and shooting. Each session will finish with small sided games, 4v4 or 6v6.
To Register Click Here
Questions Email: academy@davislegacysoccer.org